Many offer bath concept, but the concept is good and less detail.
Teuko
offers on bath design.
Concepts skilled, beautiful design and brilliant execution.
Will provide a comfortable and ispirasi.

Talucci Designs is responsible for Seaside bath design and is based on four elements: Water, Air, Earth and Fire. All will be made comfortable and a lot of choices later. A necessary convenience can be from Talucci Design and Teuko.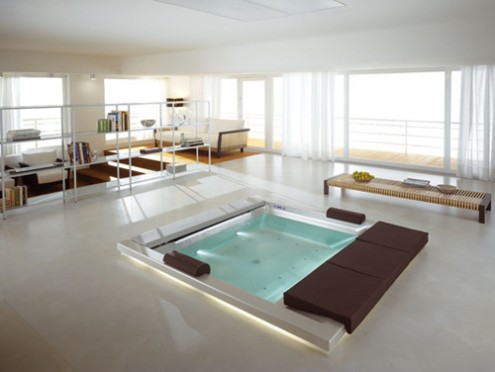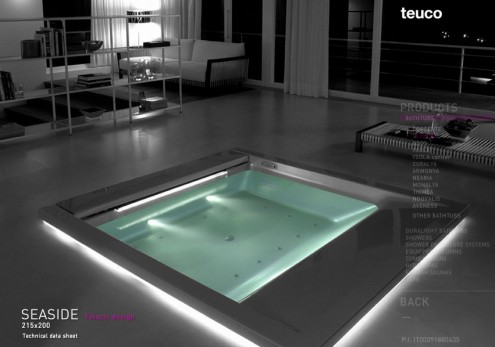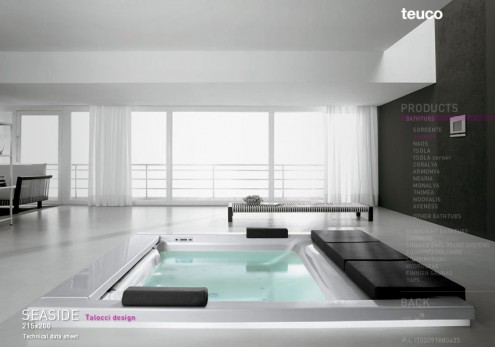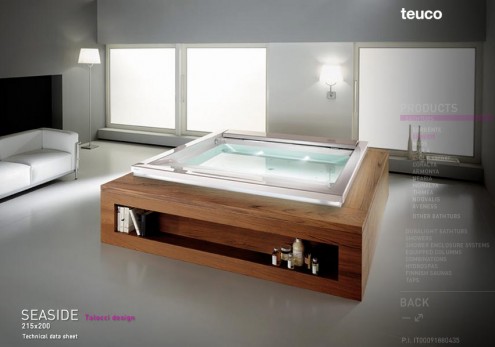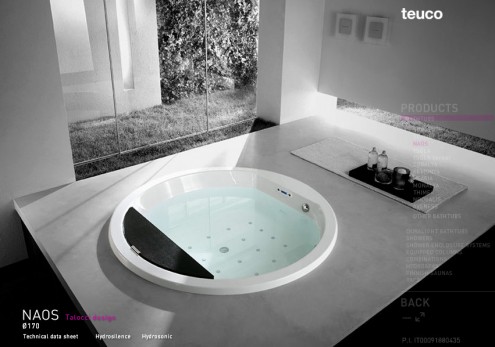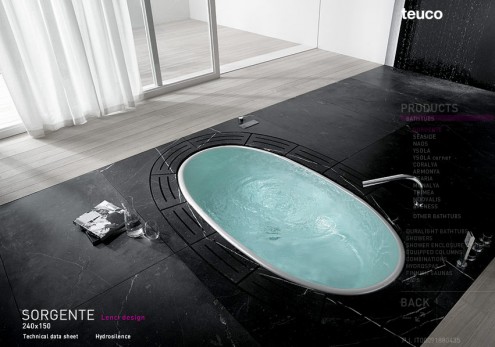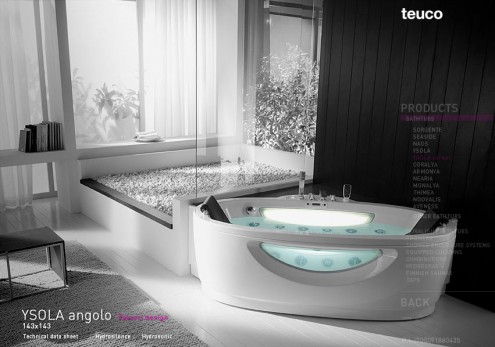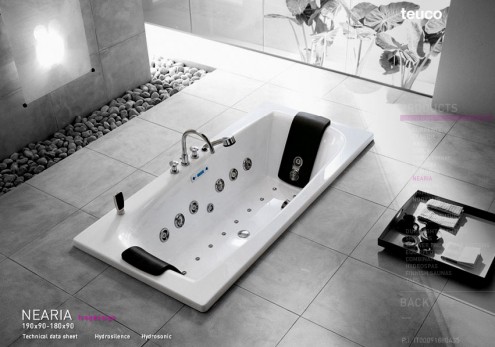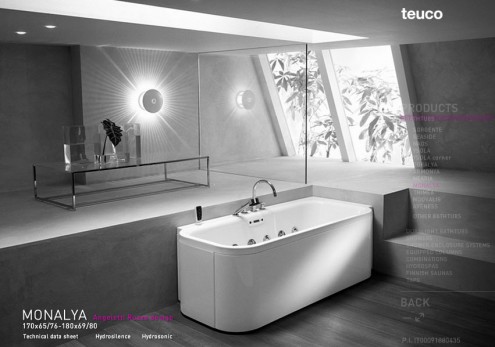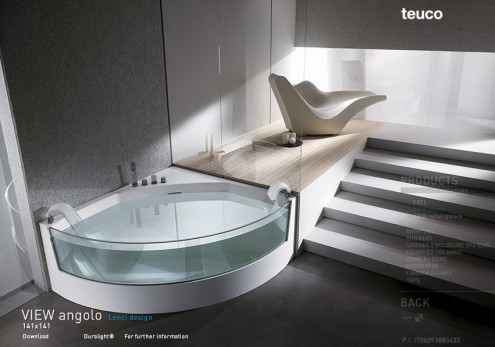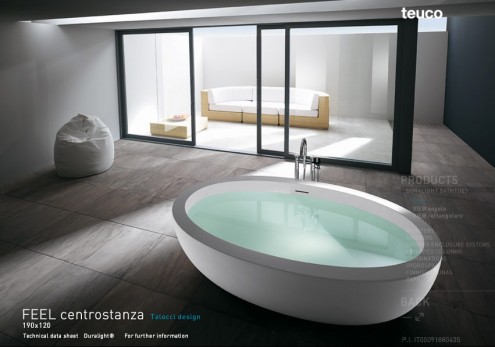 From :http://www.teuco.co.uk/?d=sito and http://www.taloccidesign.com/index.html